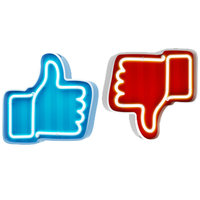 Classes & Training
This session is for
Educators
From Facts to Firewalls: Leading Free Speech Debates
Get the First Amendment background and media literacy techniques to help students understand where and how they can exercise freedom of expression in a world of social media and social protests.
What you'll learn
From Facebook harassment to football protests, social media and clickbait content collide for heated, emotion-driven debates about free speech laws and limits. How can you cool the temperature and set a facts-first agenda? In this three hour workshop, NewseumED provides teaching tips, historical context and classroom-ready lessons on free speech basics, contemporary issues and checking for bias. Participants leave with new ways to help students find and assess sources  — and themselves — for fairness to hold informed debates about their First Amendment rights.
This workshop includes interactive lessons with a Newseum educator, teaching strategies, and resources to share with colleagues.
Day(s) offered
Monday–Friday
Time(s) offered
8 a.m.–5 p.m. ET
Minimum enrollment
40 participants
Enrollment type
Registration required
Let us come to you!
We'll travel anywhere in the United States — at our expense — between now and the end of June 2019. Fill out the application today; a limited numbers of workshops are available.
For more details on timing or content, please call the education reservation line at 202/292-6650 or write to educationprograms@freedomforum.org. 
Quick View
Share
Contains Copyrighted Material (requires
an account
)