Classes & Training
This session is for
Students
Front Page Frenzy
With the day's front pages and a supersized board game, students learn about front page elements and purpose.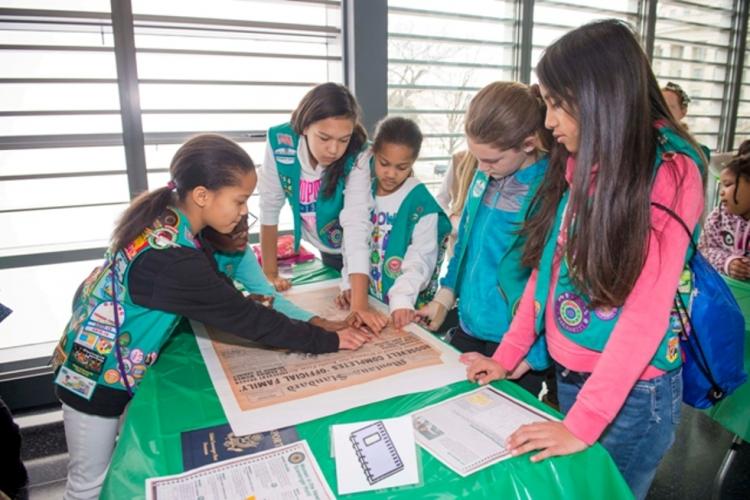 What you'll learn
Front Page Frenzy is the Newseum's fast-paced game of headlines and deadlines! Teams of would-be reporters scour current newspapers for the key elements of a front page, while racing across a giant game board. Students learn about nameplates, bylines, photo captions and more. Who will be the first to "start the presses"?
Day(s) offered
Monday-Friday
Time(s) offered
9 a.m.-4 p.m. ET
Minimum enrollment
12 participants
Enrollment type
Registration required
Classes at the Newseum: Classes must be requested at least one week in advance. Please be advised that your preferred date may not be available, so have at least two dates in mind. We recommend arriving at the Newseum at least 15 minutes before your scheduled class time. 
Groups larger than class capacity will be assigned staggered class times based on your group's window of availability. We appreciate hands-on assistance from chaperones when needed.
When a school fails to appear for its scheduled Newseum class, it prevents other schools from using that slot. Please notify us at least one week in advance if you must cancel your reservation.
Assistance (e.g. ASL interpretation, assistive listening, description) for programs/tours can be arranged with at least seven business days' notice. Please contact AccessUs at AccessUs@newseum.org or by calling 202/292-6453.
ISTE: 3a. Knowledge Constructor

Students plan and employ effective research strategies to locate information and other resources.
National Council of Teachers of English: NCTE.1

Students read a wide range of print and non-print texts to build an understanding of texts, of themselves, and of the cultures of the United States and the world; to acquire new information; to respond to the needs and demands of society and the workplace; and for personal fulfillment. Among these texts are fiction and nonfiction, classic and contemporary works.
Quick View
Share
Contains Copyrighted Material (requires
an account
)