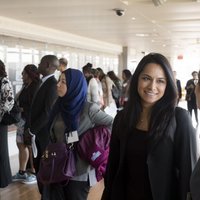 Classes & Training
This session is for
Students
Religious Liberty for Students
Students will be introduced to the principles that flow from the religious liberty clauses of the First Amendment.
What you'll learn
This class will discuss what those principles mean for the real-life challenges students and teachers face in public and private school classrooms. Students will leave with practical knowledge and guidelines that help them navigate the complexities of religious freedom in schools.

 
Virtual classes must be requested at least two weeks in advance. To request a free virtual class, please complete the request form. All reservations are tentative pending confirmation of hardware and software capabilities. Please call the Education Department at 202/292-6650 for more information.
Please notify us at least one week in advance if you must cancel your reservation.
Quick View
Share
Contains Copyrighted Material (requires
an account
)