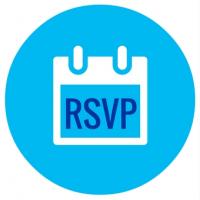 Private Tours Reservation Request Form
If you do NOT receive a confirmation email within two business days or if you have any questions or concerns, please contact the Education Department at 202/292-6650. Note: Reservations must be made at least one week in advance.
If you would like a guided tour of the Newseum within the next seven days, please see our First Amendment Guided Highlights Tour schedule. NOTE: The First Amendment Guided Highlights Tour cannot be reserved in advance. Tickets are only available for purchase at the admissions desk on the day of your visit.

A nonrefundable deposit of 50% of the total is due upon reservation. Full payment and final participation numbers are due seven days prior to your scheduled tour.
Questions? Please call the education reservation line at 202/292-6650 (Monday-Friday, 8:30 a.m. to 5 p.m.) or email educationprograms@freedomforum.org. 
Read more about our private tours here.