Seeking Students for 2019-20 Advisory Team
Published August 19, 2019
Updated September 16, 2019
NewseumED is accepting applications from energetic and dedicated middle and high school students in the D.C. metro region to join our in-house focus group. The deadline has been extended to Friday, Oct. 4.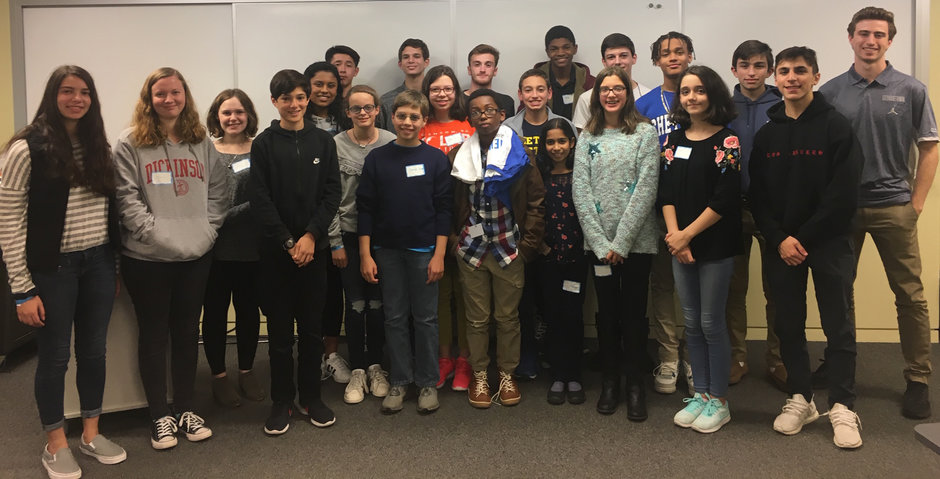 Members of the advisory team serve as student ambassadors and consultants. NewseumED is dedicated to promoting and defending the five freedoms of the First Amendment, and is a part of the Freedom Forum Institute.
The Student Advisory Team provides feedback on and contributes to the development of new curriculum, educational programs and our education website, NewseumED.org. For example, last year the Student Advisory Team tested our virtual Choose the News class and gave us feedback on the Newstrition app, among other activities.
The Student Advisory Team meets monthly October through May. Three of the meetings will take place on Thursdays from 5:30-7 p.m., and three of the meetings will be on Sunday afternoons from 1:30-3 p.m. Team members must be able to regularly attend meetings. The first meeting of the year will be Thursday, Oct. 17, 2019. Verification of volunteer hours will be provided.
Interested students should submit an application and have a faculty or community member send a letter of recommendation by Friday, Oct. 4, at 11:59 p.m. ET. Applicants will be notified of a decision via email by Oct. 11.