Covering a Catastrophe: Gallery Guide
Students in the Comcast 9/11 Gallery at the Newseum learn about the horrendous events of Sept. 11, 2001, and how journalists covered the story that shook the nation and world.
Oh no, you're missing out on great content!
This content contains copyrighted material that requires a free NewseumED account.
Registration is simple — and comes with full access to videos, artifact, interactives, shareable content, and more.
Sign Up
?
NewseumED is provided as a free educational resource and contains copyrighted material. Registration is required for full access. Signing up is simple and free.
Once you create a free account, 
you'll have access to:
Downloads
Videos and Artifacts
Interactives
and more!
Duration
Less than 30 minutes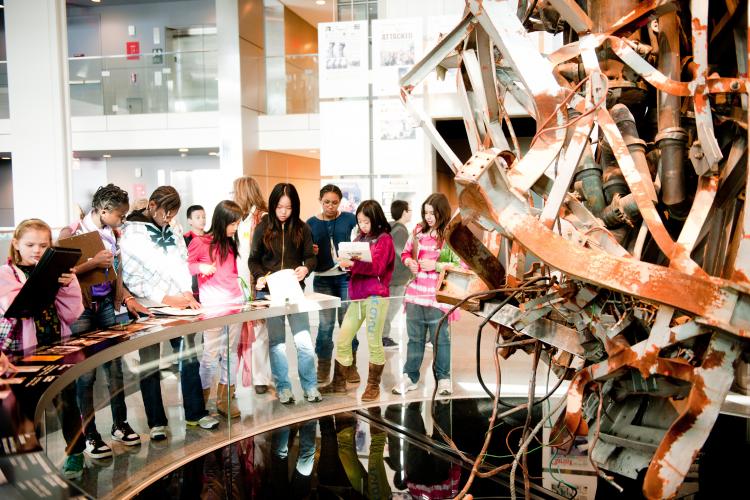 Common Core State Standards: CCSS.ELA-LITERACY.CCRA.R.4

Interpret words and phrases as they are used in a text, including determining technical, connotative, and figurative meanings, and analyze how specific word choices shape meaning or tone.
National Center for History in the Schools: NCHS.US History.Era 10

Standard 1: Recent developments in foreign policy and domestic politics Standard 2: Economic, social, and cultural developments in contemporary United States