2 Free Civil Rights Workshops for Teachers in 2017
Published December 6, 2016
Updated January 3, 2017
Learn how Martin Luther King Jr. and other civil rights activists used the First Amendment to achieve their goals.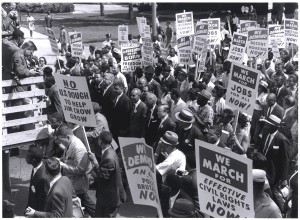 Thanks to a generous grant from Wells Fargo, the Newseum is pleased to offer two free professional development workshops in early 2017 for D.C. metro area teachers. "Making a Change: The Civil Rights Movement and the First Amendment" provides a fresh perspective for teaching about the era's social and political changes, and tools for analyzing social movements today.
Program Dates
Saturday, Feb. 11, 2017. Deadline: Jan. 27
All workshops run from 9 a.m. to 2 p.m. and are held at the Newseum in Washington, D.C. An application is required, and space is limited. Apply now During the workshop, participants will view a Newseum-made documentary based on primary sources that invites them to look at the civil rights movement from a different angle, examine newly acquired artifacts from the Newseum collection with an archivist, and have time to explore the museum on their own. They also will receive strategies and resources to bring their new knowledge back to their students. Lunch will be provided. Participants will receive a certificate of completion, a resource bag and a tutorial on using the NewseumED website, which features hundreds of primary source documents, images and newsreels from the civil rights movement.
"The workshop was phenomenal! I liked that the workshop was multidimensional. A small lecture, video, discussion, independent viewing of artifacts, hands-on activities, etc." — Valerie Jackson, from Northview Elementary School, who attended a Wells Fargo workshop last year
This event is free to D.C. metro area public and private middle and high school teachers in any subject area. Acceptance is on a rolling basis.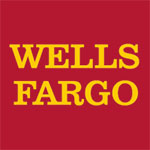 Wells Fargo is the exclusive sponsor of these professional development workshops.