2017 Newseum Summer Teacher Institute
Join NewseumED for "Truth, Lies and Consequences: Real Media Literacy for a Fake News World." This FREE three-day collaborative institute July 12-14 is for educators seeking new ways to elevate their students' media savvy and empower their free expression. Applications are due May 7.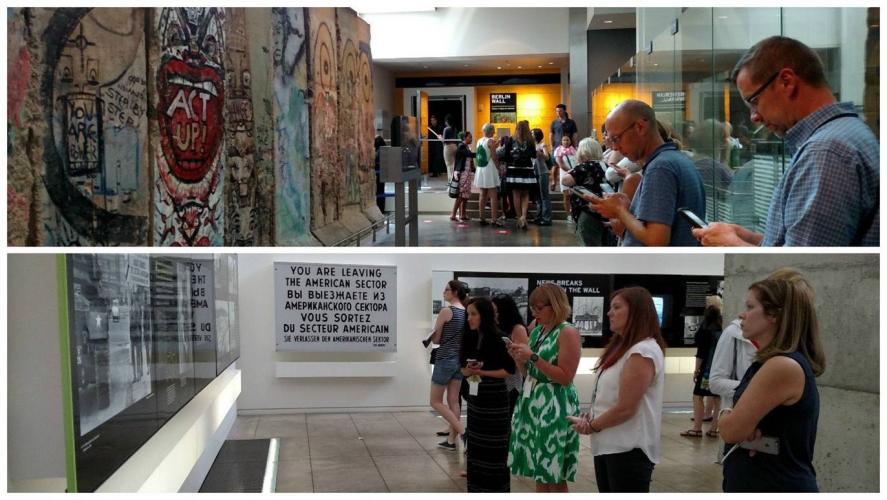 Truth, Lies and Consequences: Real Media Literacy for a Fake News World
Dates: July 12-14, 2017
Time: 10 a.m. to 3:30 p.m. each day
Where: Newseum, Washington, D.C.
Cost: Free
Timeline:
Applications must be received by 11:59 p.m. on May 7, 2017. (Download a copy of the application to see what information is needed before you begin.)
Applicants will be notified of a decision by May 26.
Apply Now! The Newseum is excited to offer a free three-day institute for teachers. This unique professional development opportunity will explore the challenges and opportunities of today's participatory media landscape from both student and educator perspectives.
Attendees will deepen their understanding of information production and consumption and the power of the First Amendment through workshops, exhibit exploration, collaborative sharing and creative thinking.
The program provides daily opportunities for hands-on activities, exploration of artifacts from our collection with an archivist and independent museum exploration. Significant time will be dedicated to developing new resources and activities to take back to the classroom.
"What a dizzying, electrifying, energizing, and craft-changing workshop this has been. I have gotten endless ideas for lesson plans, digital tools, strategies, and resources to use this year." Chattahoochee High School teacher Kathy Smith, summer institute alum
"TRUTH, LIES AND CONSEQUENCES" INSTITUTE DESCRIPTION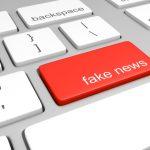 Are your students drowning in a sea of (mis)information? Are they always online but often off track? Are they up to speed on how the First Amendment supports their posts, pics and chats?
Thanks to inventors from Gutenberg to Zuckerberg, your students consume a constant diet of print media, digital media and everything in-between. But they aren't always equipped for the challenges of fully participating in today's media landscape.
Join our community of educators as we explore how to help students combine their affinity for tech tools and buzzworthy topics with the knowledge and context to truly empower them as media consumers and creators. We'll use the phenomenon of "fake news" to explore the complexities of how information is created, spread and consumed and share easy-to-implement tools to help your students spot problem stories.
We'll also delve into the role of the First Amendment in framing the ways we interact with the media, how it empowers us to shape the flow of information and the individual choices we all make about how to use our freedoms. Throughout, primary sources and case studies from the past and present will bring these issues to life.
Institute participants will receive Newseum tools and content and will collaborate on new resources to bring these explorations back to their students and peers.
ALL ATTENDEES WILL RECEIVE:
Classroom-ready and adaptable resources to implement into existing curriculum.
Strategies to implement Common Core, C3 and national standards-aligned curriculum in the classroom, including primary source analysis, media literacy and analyzing historical arguments and research.
An overview of digital classroom resources from NewseumED and other resources that can be used in the classroom.
Discussions with the Newseum curatorial and exhibits staff and access to items in the Newseum collection not on public view.
A private, behind-the-scenes "Tech Tour" of the Newseum's production and technology centers.
The opportunity to have your lesson plan(s) published on NewseumED.org, which reaches 7 million teachers and students.
The opportunity to submit a session proposal to present and attend a regional or national conference as the guest of NewseumED.
Access to NewseumED staff to personalize a field trip for your class.
A letter of recognition sent to your principal and superintendent.
Complimentary lunch each day.
NOTE: Teachers outside of the D.C. metro area are encouraged to apply, but transportation and housing are not included
Attention Maine Teachers: The Augusta-based Gannett House Project First Amendment Museum will award a travel stipend to one teacher  from Maine accepted into the summer institute. For more information on the stipend, please contact Rebecca Lazure, executive director of the Gannett House Project, at lazure.rebecca(at)gmail.com. The recipient will share the tools and skills they have developed in Washington with other teachers in Maine.

ELIGIBILITY REQUIREMENTS
Practicing grades 6-12 teachers, librarians or media resource specialists who are actively teaching media literacy and looking for new tools and approaches. Significant time will be dedicated to adapting participants' existing blended learning lesson plans to incorporate new tools and applications.  The institute is open to teachers of all subject areas, but may be of particular interest to language arts and social studies teachers. (The content is targeted for grades 6-12, but others are welcome to apply.)  
PARTICIPANT OBLIGATION AGREEMENT
In return for attending the Newseum Summer Teacher Institute, educators agree to:
Pre-institute

Complete a pre-institute survey.
Send an introduction via social media.

During the institute

Actively participate in an in-person and online community of practice, sharing reactions to content and ideas for activities, resources, etc.

Post-institute

Complete a post-institute survey.
Implement a resource or experience created during the institute.
Participate in the Newseum's Teacher Open House on Oct. 7, 2017.

Note: Participation can be an additional blog post prior to Teacher Open House highlighting a specific resource, or participating in a panel that day to share effective, classroom-tested strategies using NewseumED resources.

Share the results by doing one of the following:

Write a blog post for NewseumED.org.
Host a webinar or Twitter chat with NewseumED.
Present with NewseumED at an education conference.
Lead and document a professional development session for their peers.
APPLICATION PROCESS
Participants will be selected via a competitive application process.
Applications must be received by 11:59 p.m. on May 7, 2017. (Download a copy of the application for you to look at before completing online. The online application must be completed in one sitting; you will not be able to get back into it once you have begun.)
Applicants will be notified of a decision by May 26.
Apply Now!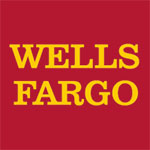 The summer institute is sponsored by Wells Fargo.