Teacher Professional Development Screening of 'Race'
Published January 13, 2016
Focus Features and NewseumED cordially invite you to attend a free teacher professional development screening of "Race," the biopic about Jesse Owens.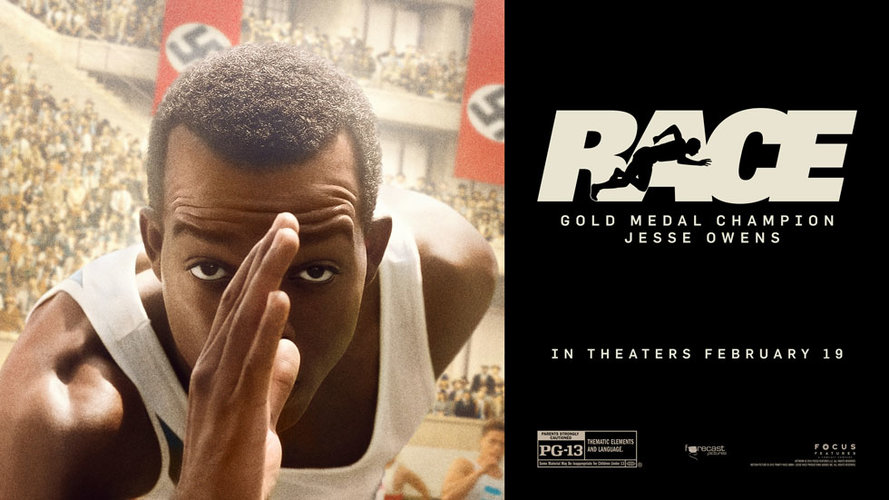 Date: Wednesday, Jan. 20, 2016
Time: 6 p.m. film screening
Where: Newseum Documentary Theater
Cost: Free. Registration is required.
Join Damion Thomas, museum curator of sports at the Smithsonian Institution National Museum of African American History and Culture, for a discussion about the film. Plus, examine Jesse Owens-related artifacts from the Newseum collection with a Newseum archivist. Registration is closed. View Historic Newspapers of Jesse Owens' Feats at 1936 Olympics    
About "Race" Watch the trailer. Based on the incredible true story of Jesse Owens, the legendary athletic superstar whose quest to become the greatest track and field athlete in history thrusts him onto the world stage of the 1936 Olympics, where he faces off against Adolf Hitler's vision of Aryan supremacy. "Race" is an enthralling film about courage, determination, tolerance and friendship, and an inspiring drama about one man's fight to become an Olympic legend. The movie opens nationwide on Feb. 19.
NewseumED Civil Rights Movement Teacher Resources
Help place Jesse Owens's achievements in historical context with our Making a Change: The First Amendment and the Civil Rights Movement EDCollection. Explore how the First Amendment shaped the civil rights movement and its legacy today. Topics include: the history of the American civil rights movement, the relationship between the movement and the news media, the evolution and application of First Amendment freedoms, bias in the news, civic engagement and more.