Our Team
Meet the members of NewseumED. We're here to help you and welcome any feedback. Email us at [email protected] or call 202-292-6650.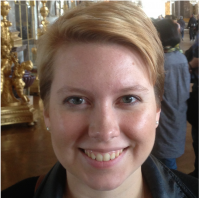 Jessi Hollis McCarthy
First Amendment Educational Content Manager
Favorite artifact on NewseumED: The Denver Post reporting on the "sighs of relief" when Y2K didn't crash all of the world's computers.