FREE Digital Resources from the Freedom Forum
The First Amendment protects five freedoms of expression--we have resources to help foster these freedoms for all. On this page we've compiled a list of resources for students, educators, parents and life-long learners.
Free Speech Week:
Explore the importance of free speech during this year's Free Speech Week (FSW) with the following resources from the Freedom Forum.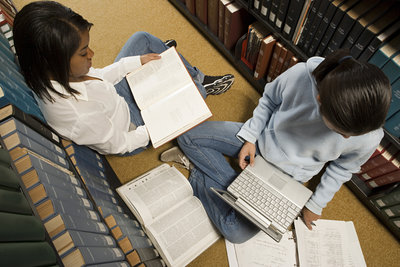 Virtual Classes
No classroom, no problem. The Freedom Forum offers a suite of live, virtual classes on the First Amendment that explore media literacy, religious liberty, the limits of free speech and more. In our newest offering, "Ask an Expert" students explore the First Amendment in a Q&A session with a Freedom Forum expert. Participants can connect from anywhere and on most internet enabled devices. More information about our virtual class offerings and booking options can be found here.
Student Resources
Bring the road-tested tools of journalism from the newsroom to your own news feed. Explore fun media literacy infographics and explainer videos in the Fact Finder EDCollection.
Explore a searchable timeline featuring over 200 historical front pages, videos and photographs from the Civil Rights Movement. Or dive into the history of Women's Suffrage with this searchable  timeline as activists sought the right to vote. 
Think you're not susceptible to propaganda? Think again. Propaganda producers know you a lot better than you think — your likes and dislikes, your hopes and fears. Take our short quiz to reveal how propaganda makers could target you and what steps you can take to prevent it.
College and graduate students interested in religious studies can view these free recordings of presentations by leading scholars and practitioners about the challenges and opportunities of public scholarship about religion. The videos cover topics related to public scholarship in specific venues (e.g. television, film, radio, podcasts, museums, schools, government) and on specific topics (e.g. religious freedom, climate change, mass incarceration, racial justice, immigration, the #MeToo movement).
Our primers are designed to get you up to speed on First Amendment issues–from the basics to cutting edge topics–in a minimal amount of time. We use interactive graphics and visual aids to simplify and explain complicated issues.
Want expert information about issues involved in application of the five freedoms to our daily lives? These essays can provide basics on how the freedoms work in our society, and serve as starting points for class discussions, online chats or debates, or research projects.
Educator Resources
Are you professor at an education institution looking for distance learning options? Or are you an educator looking for professional development opportunities while you're working from home? Check out our free, self-paced professional development modules at Constitution2Classroom.org! These modules help teachers understand and apply constitutional approaches to teaching about religion as well as legal frameworks related to religion in public schools. Each module is designed to take roughly one hour and has a reading, video, interactive activity, and reflection questions.
Explore our full suite of live, virtual professional development options here.
Looking for ready-to-go lesson plans for students? Check out our EDCollections and  activities exploring the First Amendment.
Parents and Life-long Learners
Looking for resources without needing to leave your sofa (or this page)? Use the media gallery below to explore a selection of videos, artifacts and resources on demand. 
(To access many of these resources that are copyright protected, you must have a NewseumED account; registration is free. We do not collect data on students, nor do we spam, sell or share the email addresses.)
Virtual Artifacts and Videos