E.S.C.A.P.E.: Evaluating Information About the Coronavirus
Using the ESCAPE strategy, here are six quick and easy activities to quiet the news noise and help you find quality information about the current public health situation. Download the activity guide below.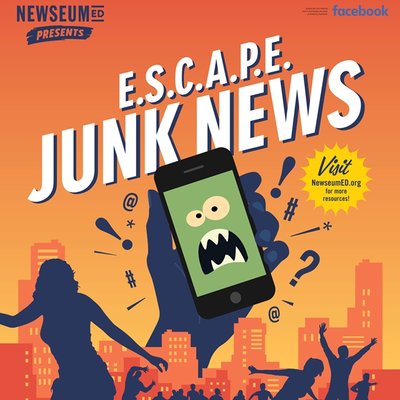 Download the activity guide here.
We've got more media literacy resources!
Find more tips and lessons for navigating today's sea of mis(information), check out Fact Finder: Your Foolproof Guide to Media Literacy. To access some of these free resources, you must be signed into NewseumED; registration also is free and gives you full access to 1,100-plus historical front pages, artifacts, lesson plans, videos and more on media literacy and the First Amendment.