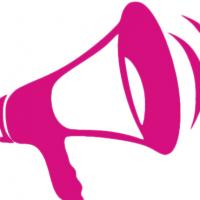 Under 18? You Still Count!
Even if you can't vote yet, you still matter! Here are a few ways to form fact-based positions and get involved in our democracy.
Review Election News and Analyses 
Politico: Campaign 2016 – Coverage of the 2016 race includes updates on national and international reactions to the election results
RealClearPolitics: Election 2016 – Video excerpts of candidate speeches and experts' analyses; national poll results, and electoral maps
FiveThirtyEight – Nate Silver explains election polling and electoral and popular vote outcomes
Form an Opinion
Take Action
Encourage family, friends and neighbors to register to vote.
Email, tweet or call your local and state representatives to let them know how they're doing and what issues matter to you.