Women's History Month Resources
Published February 14, 2019
Updated December 17, 2019
This year marks the 100th anniversary of Congress passing a constitutional amendment to give women the right to vote. Use our free online resources to explore the history and struggles of the suffrage movement.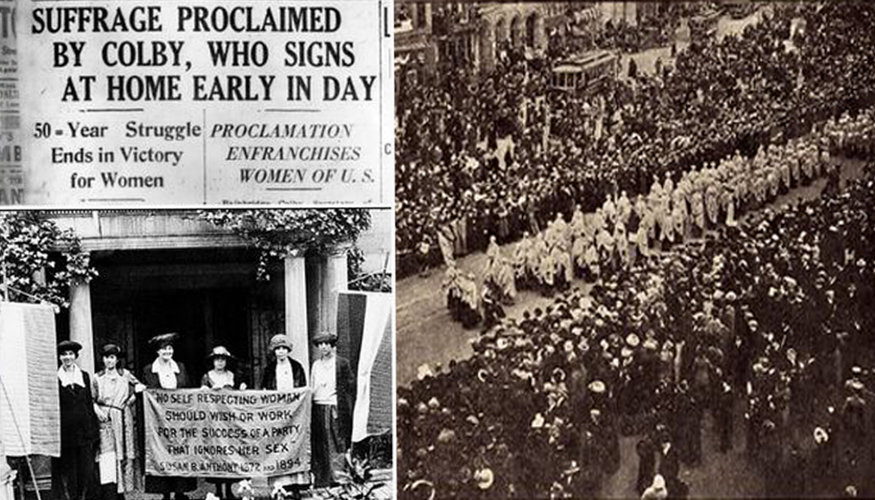 From artifacts on the Seneca Falls Convention to a video recounting Susan B. Anthony's arrest for voting to a timeline on major events in the fight for gender equality,  NewseumED is your source for lesson plans and activities that can be used to observe Women's History Month each March and all year long.
Suffragists utilized the five freedoms of the First Amendment to change gender inequality across the nation and to secure the right to vote. We have numerous resources for you to bring the women's suffrage movement and the First Amendment into your classroom.
 (To access some of these resources, you must be signed into NewseumED; registration is free.)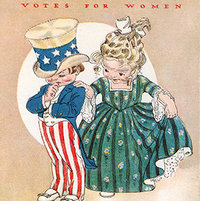 EDCollection: Women, Their Rights and Nothing Less: The First Amendment and the Women's Suffrage Movement, which includes:
June 2019 marks the centennial of Congress passing the 19th Amendment to the U.S. Constitution, which granted women the right to vote. (It was ratified by the necessary number of states the following year, on Aug. 18, 1920.) Did you know the language of the amendment comes from a bill first introduced by Sen. Aaron Sargent in 1878? Here's coverage of his bill and the one that finally passed in 1919.
Learn about Mary Beth Tinker, the center of a Supreme Court case that protected free-speech rights for students in public schools.The court issued the historic ruling in Tinker v. Des Moines 50 years ago, in February 1969.

Use our resources

, including virtual classes and videos with Tinker, to explore the importance of the court ruling then and now on student expression.
One hundred years ago, women were marching for the right to vote; today, they march to mobilize women to exercise that right and to put more women in elected office. Check out archived front pages from January 2017 when millions of people across the globe gathered in solidarity for women's issues. 
Find more women's rights resources through our Tools search feature on the website.