Newsroom to News Feed: NewseumED Unveils New Media Literacy Resources
Published October 22, 2018
Newseum Education has raided the reporter's toolbox to create a collection of strategies that help students avoid hoaxes and misinformation.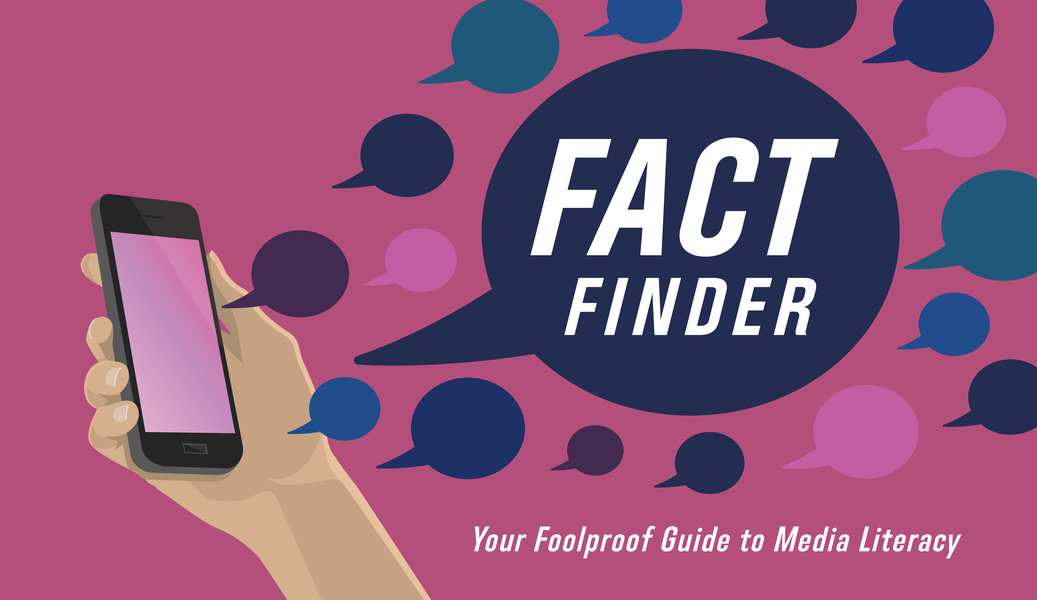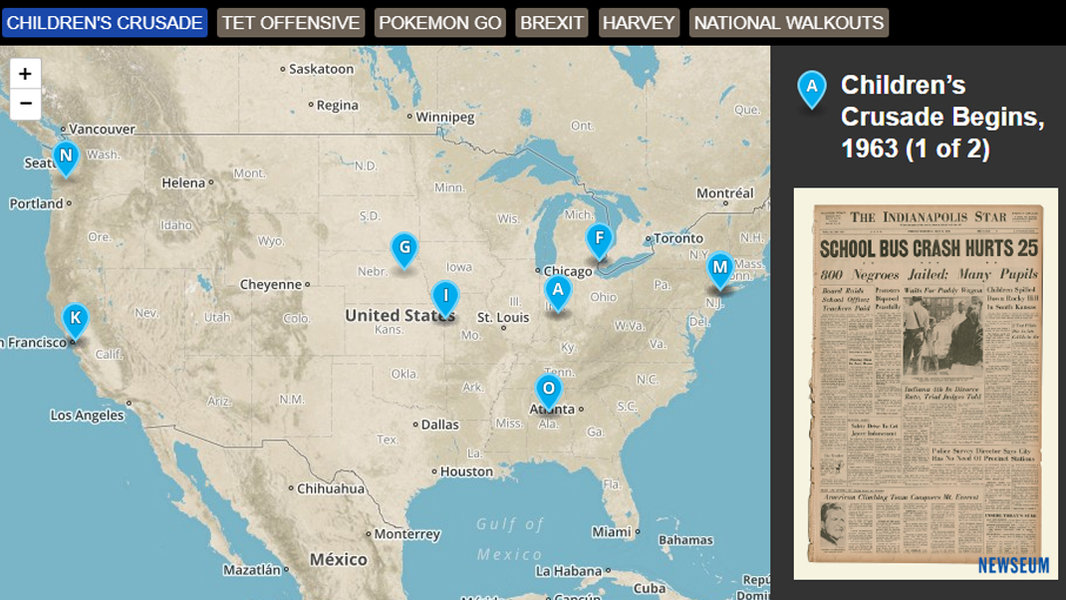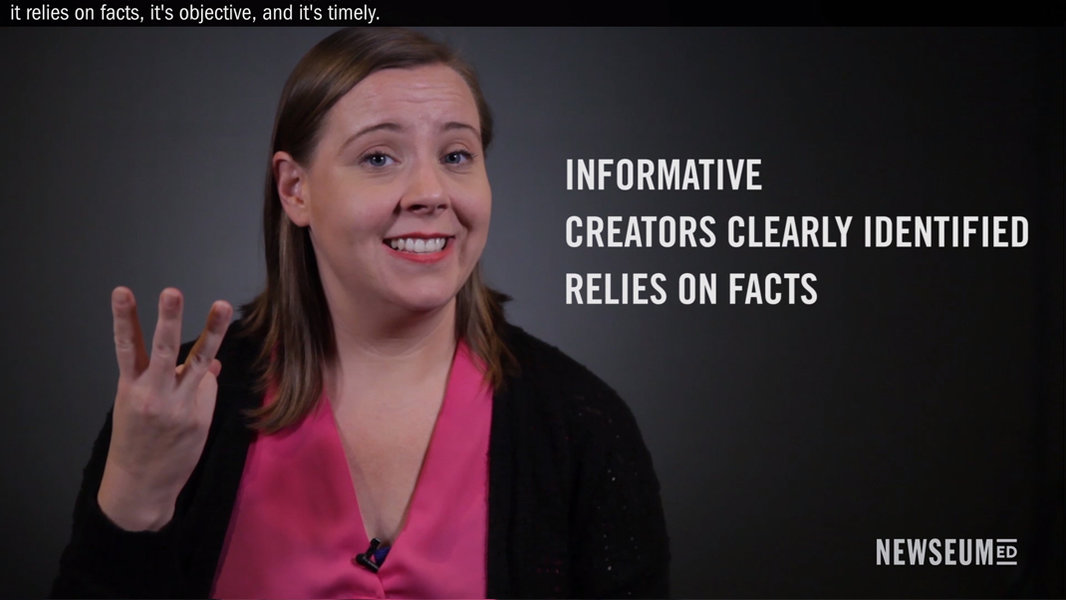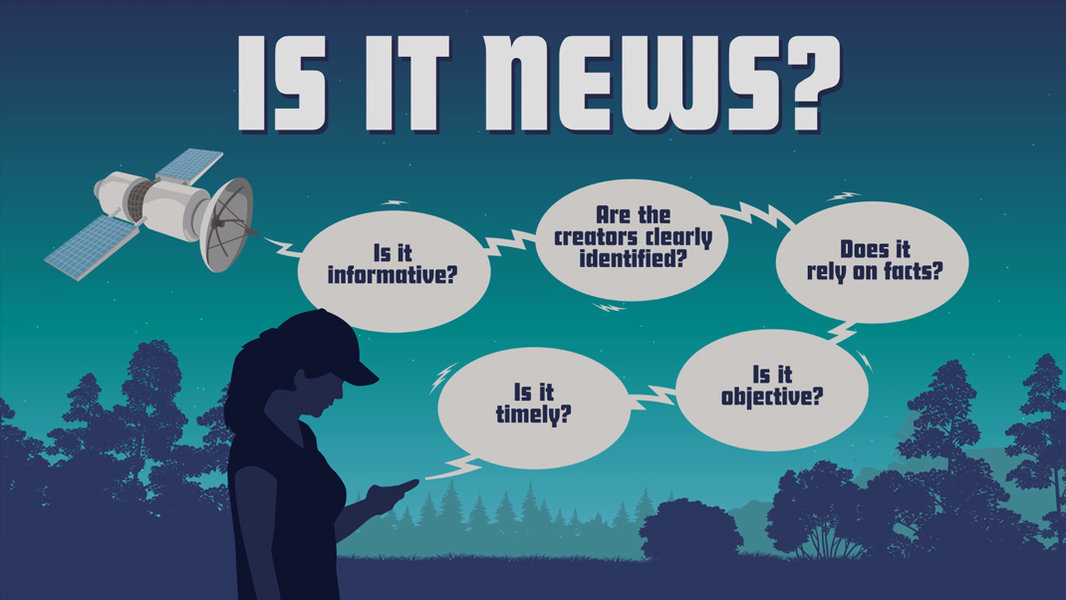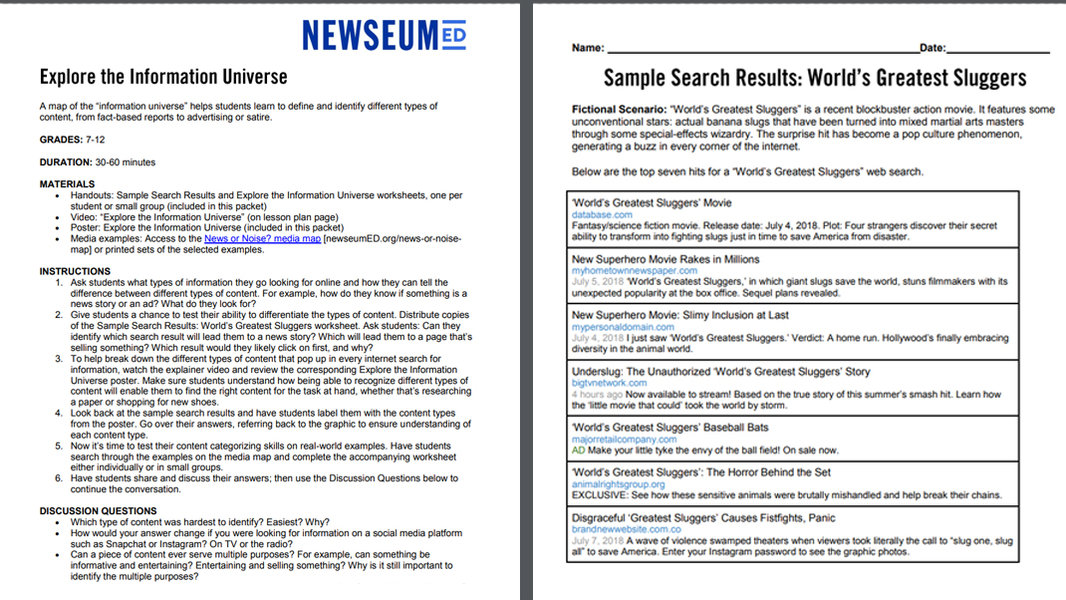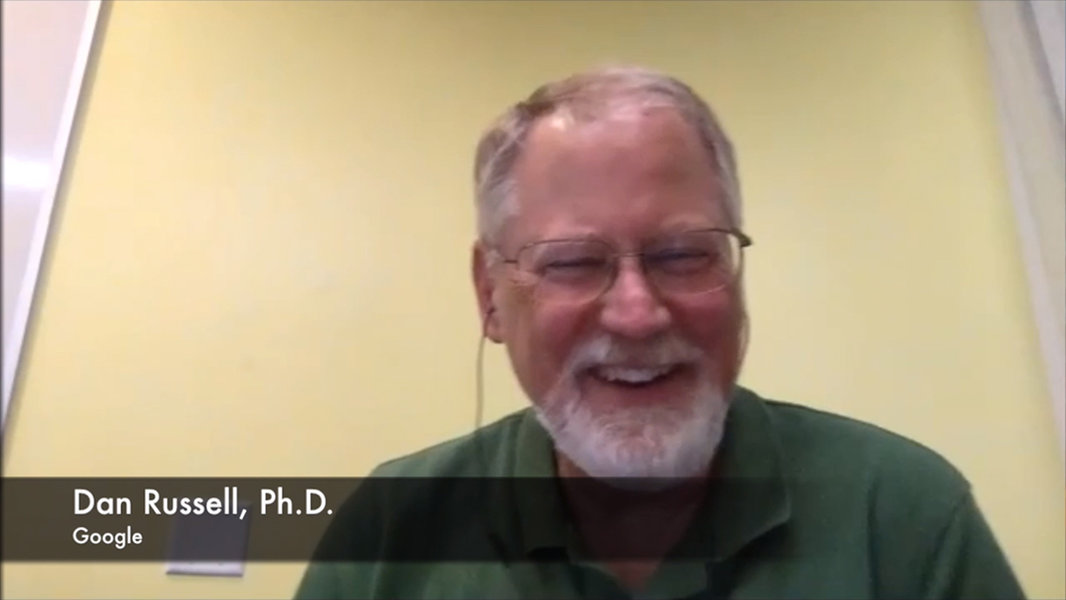 News or Noise? Interactive Map
Multimedia Lesson Plans
Classroom-ready Infographics
Complete Lesson Plan Packets
"Ask an Expert" Interview Series
Newseum Education has raided the reporter's toolbox to create a collection of newsroom-tested tips and strategies that help students find the information they need to avoid the fakes, hoaxes and misinformation clogging their news feeds.
Fact Finder: Your Foolproof Guide to Media Literacy is the newest EDCollection, or curated set of resources, on the NewseumED website that is free with registration.
"Fact Finder recognizes where students are – on Google, Snapchat, Instagram, wherever – and gives them the tools they need to recognize different types of content on those platforms, analyze search results, and objectively evaluate reports on controversial topics," said Anna Kassinger, NewseumED curriculum director.
These tools and more are tackled in Fact Finder's 11 flexible, multimedia lesson plans with teacher keys and worksheets. Eight skill-building lesson plans introduce essential media literacy concepts, such as bias and sources, through engaging explainer videos and colorful infographics that help students revisit, retain and apply the key concepts. Three reporting lessons help students take what they've learned and apply it to their own content creation, inspired by the issues that matter to them.
In addition, a News or Noise? media map provides a collection of reports — some factual or credible, some not — on six topics, ranging from the Pokémon Go craze to Hurricane Harvey to the Children's Crusade, ready for students to analyze and evaluate with the support of worksheets and discussion prompts.
Fact Finder was made possible through the generous support of an anonymous donor and the Present Progressive Fund at Schwab Charitable.
NewseumED, part of the Freedom Forum Institute, provides free, quality resources that learners of all ages need to cultivate an understanding of First Amendment freedoms and media literacy skills essential to civic life. It has a digital reach of more than 12 million people and presents free classes at the Newseum in Washington, D.C., for some of the 200,000 students who visit each year.
In addition to the 1,100-plus online primary sources, videos, lesson plans and artifacts, NewseumED has EDCollections on the civil rights and woman suffrage movements, civil liberties versus public safety, elections, media literacy, and an upcoming collection on free speech.  Each EDCollection provides an immersive learning experience and is aligned to national standards, including Common Core, ISTE and NCSS C3 frameworks.