NewseumED Spearheads Educational Ad Campaign
Published October 18, 2018
This initiative empowers voters to make informed choices.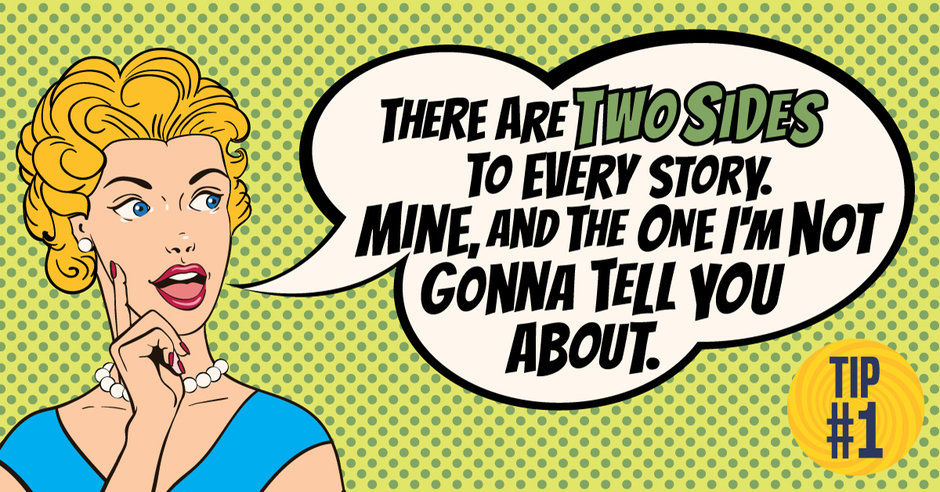 This week, Newseum Education, part of the Freedom Forum Institute, is launching a digital ad campaign in advance of midterm elections in the United States. The campaign, which will run on Facebook through Election Day on Nov. 6, aims to empower potential voters to make informed choices based on concrete and complete facts instead of insinuations, partial truths and deep-seeded suspicions.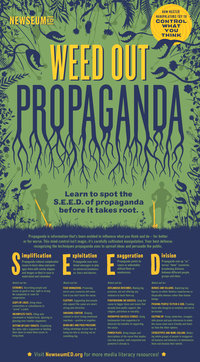 The campaign is composed of a series of 10 colorful graphics that illustrate tips from NewseumED's Weed Out Propaganda infographic, which uses the acronym S.E.E.D. to help people spot common propaganda techniques: simplification, exploitation, exaggeration and division.
Ads will run nationally to reflect the scope of election conversations and address the proliferation of campaign propaganda. The ads take inspiration from the pop art era to playfully show how "master manipulators" use techniques such as omitting facts, creating a false sense of urgency, and framing opponents as villains to gain support for their causes and undermine serious, thoughtful research and debate — the foundation of a functioning democracy.
For example, the first tip in the campaign deals with the selective use of facts. A wide-eyed woman says, "There are two sides to every story. Mine, and the one I'm not gonna tell you about." Beneath the image, NewseumED warns you to be wary if you don't see counterarguments.
The media literacy campaign is made possible with support from our donors and Facebook.
"We are truly appreciative of our generous donors," said Barbara McCormack, vice president of Newseum Education. "Our partnership not only makes this important campaign possible, but also furthers NewseumED's critical efforts to promote media literacy."
"We are grateful for organizations such as the Newseum who strive every day to raise the awareness and understanding of the importance of a free press and quality objective journalism. Facebook is proud to support NewseumED's effort to increase the public's media literacy," said Katie Harbath, global politics and government director of Facebook.
NewseumED's robust online resources reach over 12 million students, teachers and lifelong learners around the globe. (The materials are free with registration.) The website's many lesson plans, multimedia primary sources, artifacts and interactive learning tools tackle the subjects of media literacy and First Amendment freedoms. Two of NewseumED's EDCollections, or suites of curated resources, focus on analyzing information, spotting misinformation and leveraging your role as a media contributor. They are Fact Finder: Your Foolproof Guide to Media Literacy, and the Media Literacy Booster Pack: Tools for Critical Consumption and Effective Engagement.