Choose the News: Gallery Guide
Students go through the Today's Front Pages Gallery at the Newseum to understand how the content of a front page reflects community interests, concerns and values.
Oh no, you're missing out on great content!
This content contains copyrighted material that requires a free NewseumED account.
Registration is simple — and comes with full access to videos, artifact, interactives, shareable content, and more.
Sign Up
?
NewseumED is provided as a free educational resource and contains copyrighted material. Registration is required for full access. Signing up is simple and free.
Once you create a free account, 
you'll have access to:
Downloads
Videos and Artifacts
Interactives
and more!
Duration
Less than 30 minutes
Topic(s)
Current Events
Journalism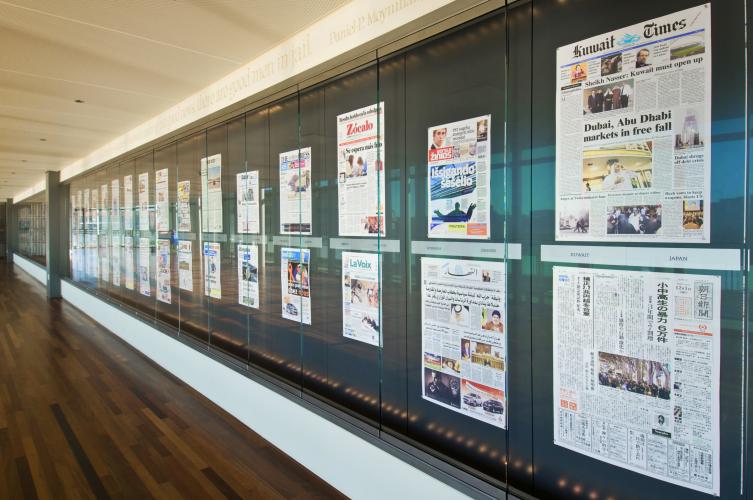 Common Core State Standards: CCSS.ELA-LITERACY.CCRA.R.1

Read closely to determine what the text says explicitly and to make logical inferences from it; cite specific textual evidence when writing or speaking to support conclusions drawn from the text.